Task Management
Achieve a certain goal or objective by organizing and managing tasks that need to be completed.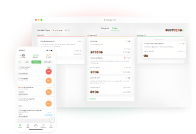 Project Management
Complete a project successfully by easily planning, organizing, and managing tasks and resources.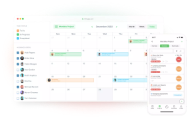 Start a free trial
Resource Management
Time Off Schedule
Add your team's time off to the schedule to keep records and avoid conflicts.
Time Off Request Modal
Shows you detailed information about that user for that particular timeoff request .
View Time Off Requests
View time off request, accept or reject with comment and choose days that can be approved.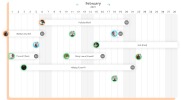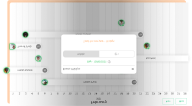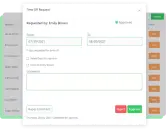 Time Tracking and reporting
Time Trackers
Best in class time tracking apps. With Timey you can track time from anywhere - your browser, on your desktop or your phone & tablet.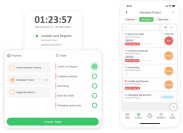 Timesheets and reports
Report & analyze time spent on projects. Gain insights to improve your performance. Share timesheet reports with clients.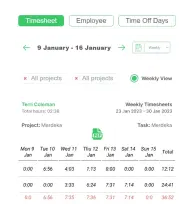 Reporting
Project Overview
Project Timesheets
Reports
Track time directly in your browser. Select the project and task you're working on, add notes if necessary, and start the timer. When you finish, just press stop and the time entry is recorded in your timesheet.
Use native mobile apps to track work time and organize your tasks on the go, so you never have to worry about being left out. Available for iOS and Android.
Enter all your work hours at the end of the day or week by simply clicking and dragging on the timesheet.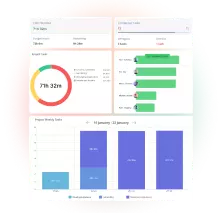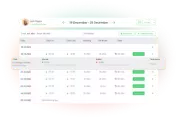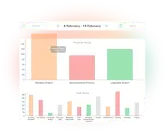 Timey is available in languages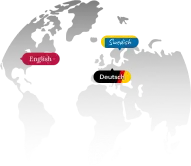 Start using by 3 simple steps
Easy to use, no need for any technical knowledge
1. Signup
Create an account
and confirm by email
2. Invite Team Members
Invite your workers via
email or invite link.
3. Ready to clock time & manage projects
All starts with Clock In first