Tracking Time for Improved Productivity and Enhanced Work Efficiency
Discover the Benefits of Accurate Time Tracking for Personal and Professional Growth.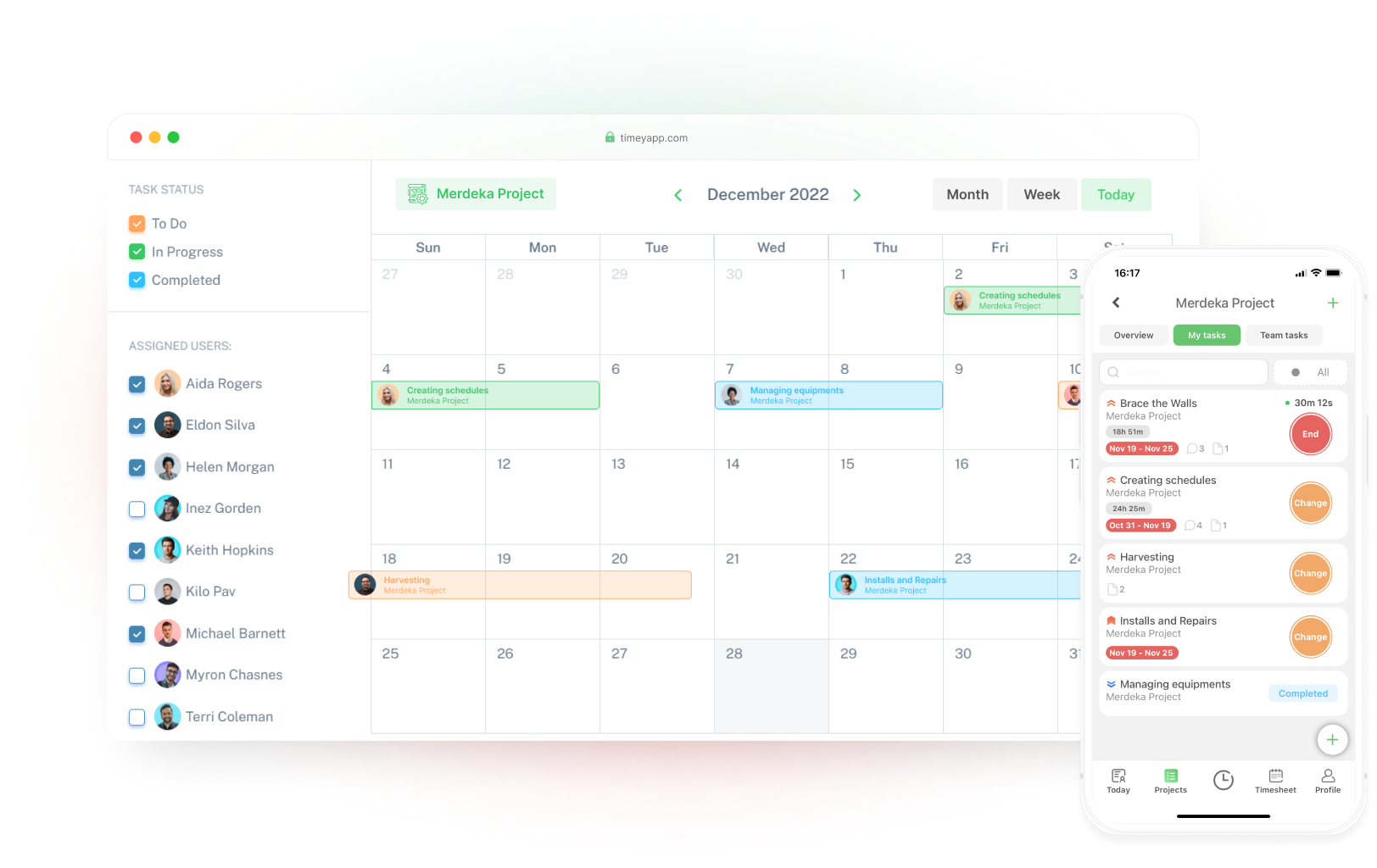 Track Time
Web Timer
Mobile Apps
Drag & drop
Our intuitive web-based timer lets you easily track your time on different projects and tasks. Select a project and task, start the timer, and stop to automatically record time entries for accurate billing, productivity monitoring, and future planning.
Get Started
Stay on top of your time with our native Mobile Apps for Android and iOS. Track time for various activities, monitor progress, and gain insights for better time management and productivity.
Get Started
Efficiently manage your projects with our time tracking kanban cards. Preview key project information, and use drag and drop capabilities to easily update project status between waiting, in progress, and completed, for better project organization and tracking.
Get Started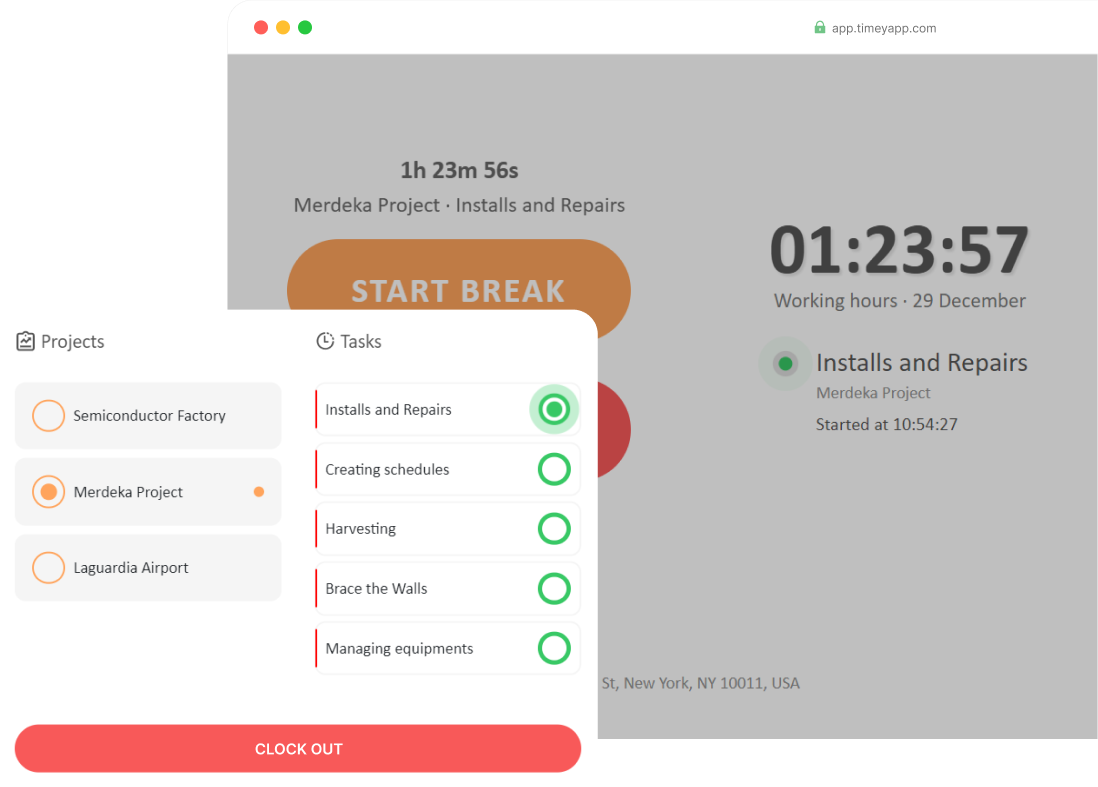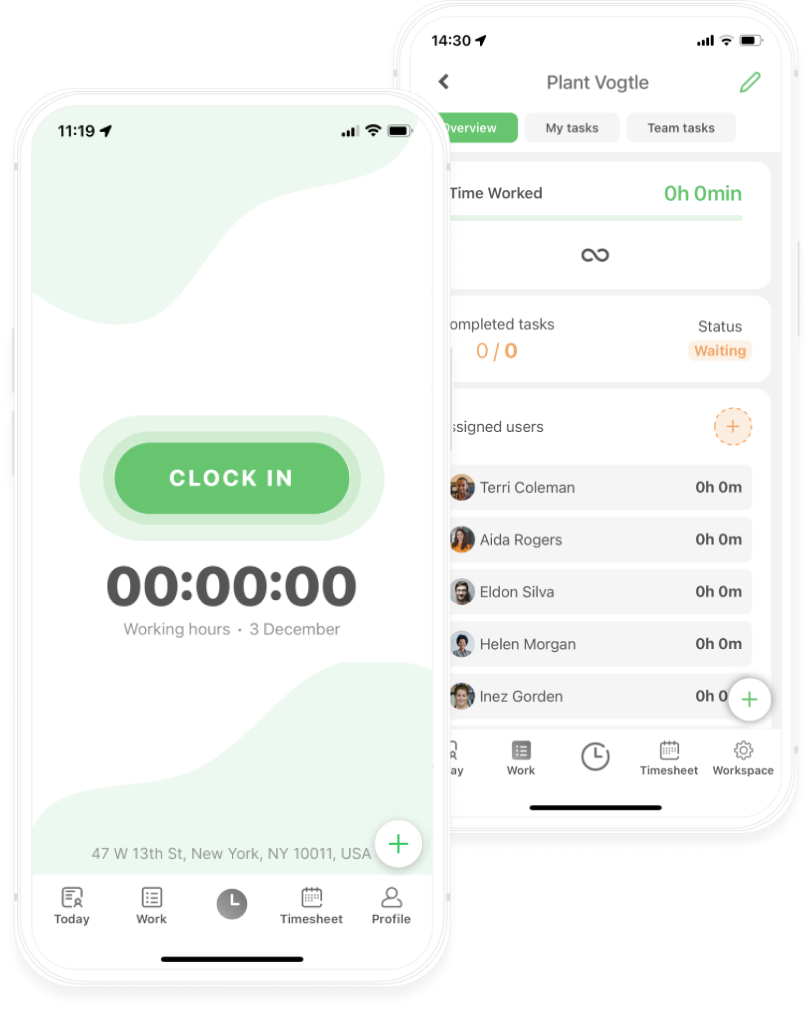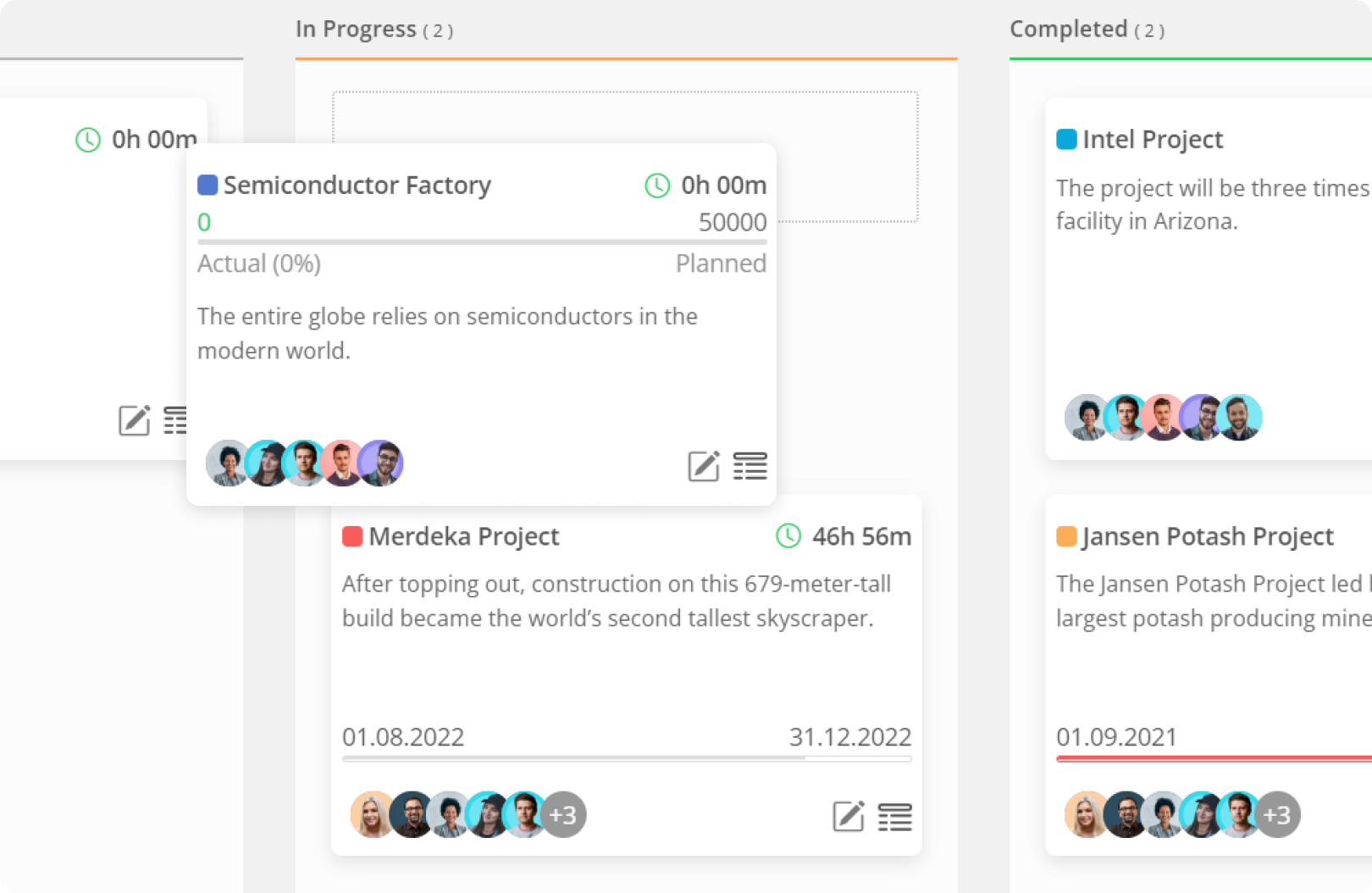 Timer or manual entry
Start and stop your timer to record tasks as you work, or log hours manually afterwards.
Clock-in, clock-out
Know the time spent on projects as well as the work hours.
Start & End break
Know exactly when the break time starts and ends by tracking it correctly.
Time off
Track paid time off, vacations, sick days and leave types.
Monitor Activties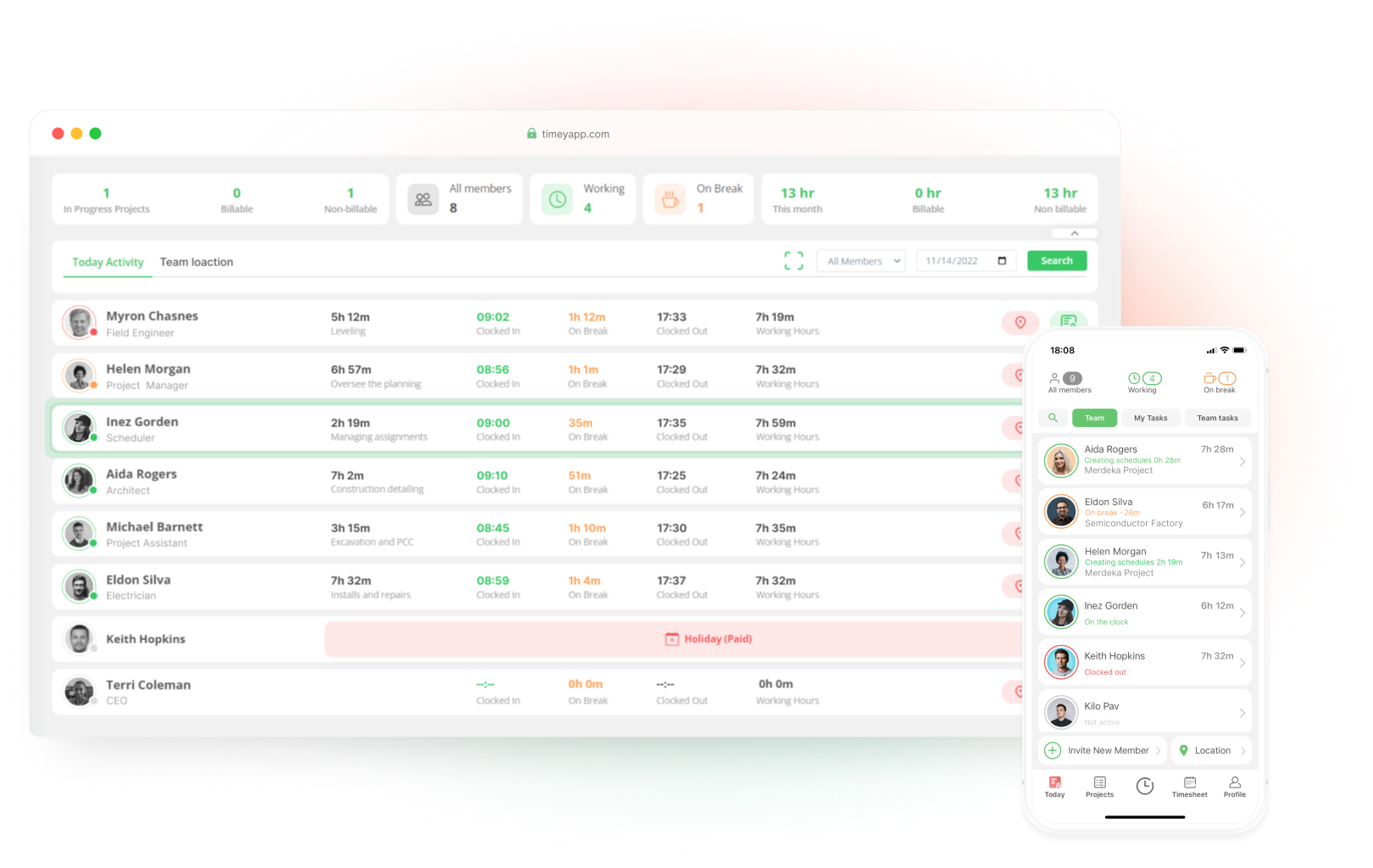 Web Timesheets
Mobile Timesheets
Reports
Stay on top of your team's timesheets with our intuitive web-based timesheets. View a collapsible list of tasks with start and end times, and location information, for easy tracking and better visibility into project progress.
Get Started
Efficiently manage your time off and holidays with our web-based calendar. Easily view and schedule time off, track holidays, and stay up-to-date on team availability for better planning and scheduling.
Get Started
Get valuable insights into your team's productivity and billable hours with our time tracking reports. Analyze data on individual and team activity, project progress, and track progress towards goals for better decision-making and performance improvement.
Get Started