Revolutionize Your Productivity with Advanced Task Management Solutions
Simplify Your Task Management Process for Better Collaboration and Accountability.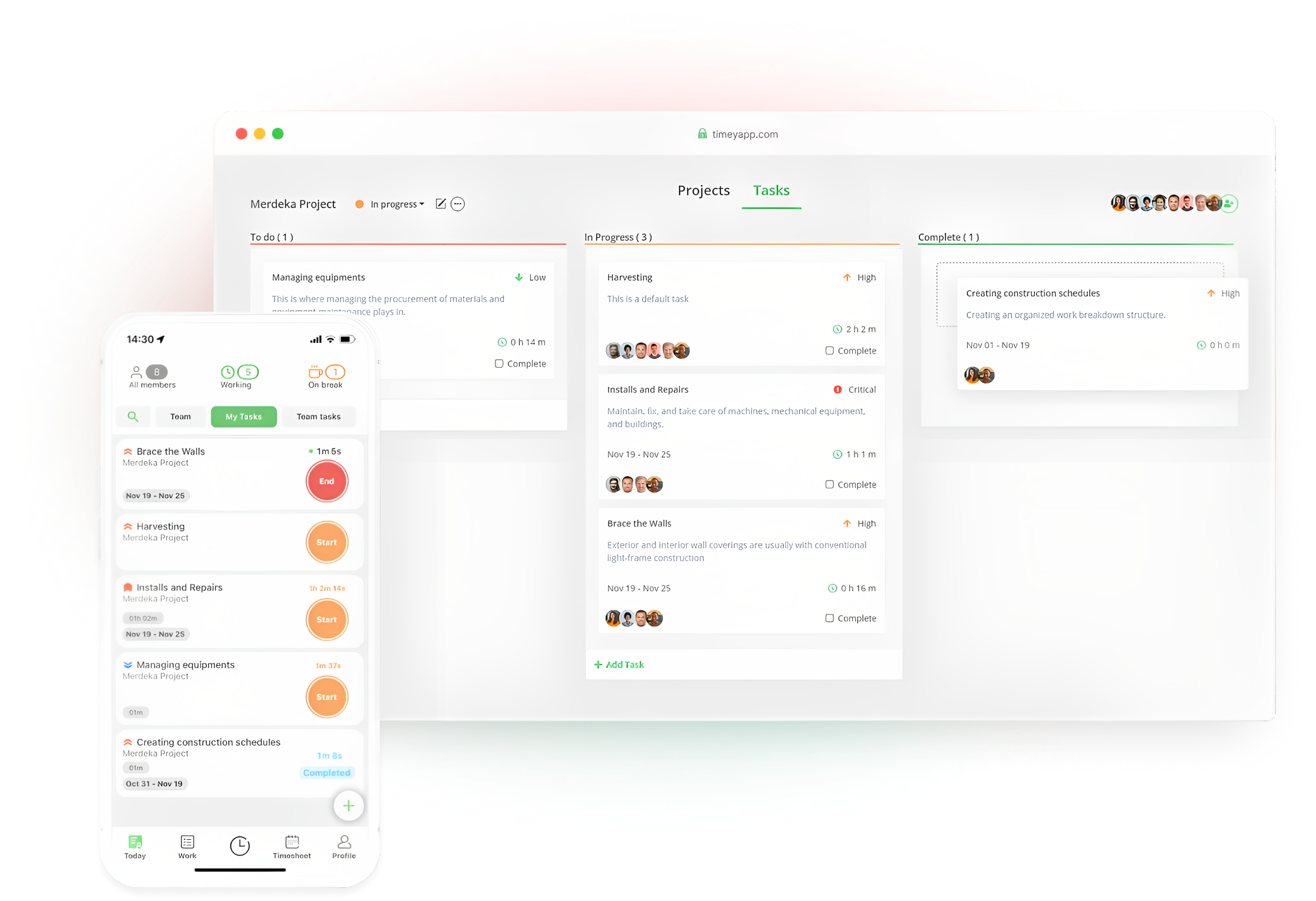 Customizable Kanban Cards for Project Management
Streamline your project management process with our customizable Kanban cards that display essential project information. Easily move projects between the waiting, in progress, and completed statuses for better workflows and improved project outcomes.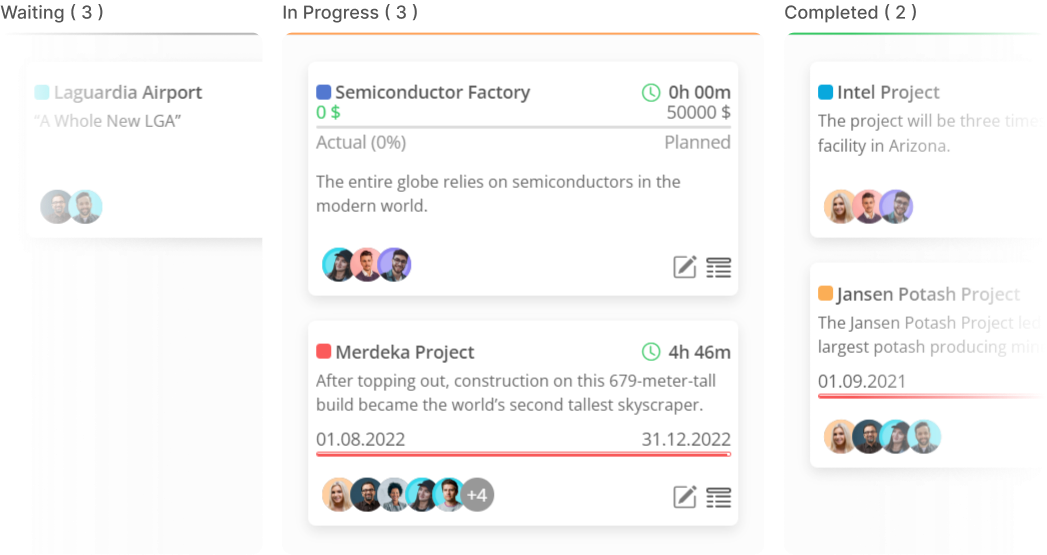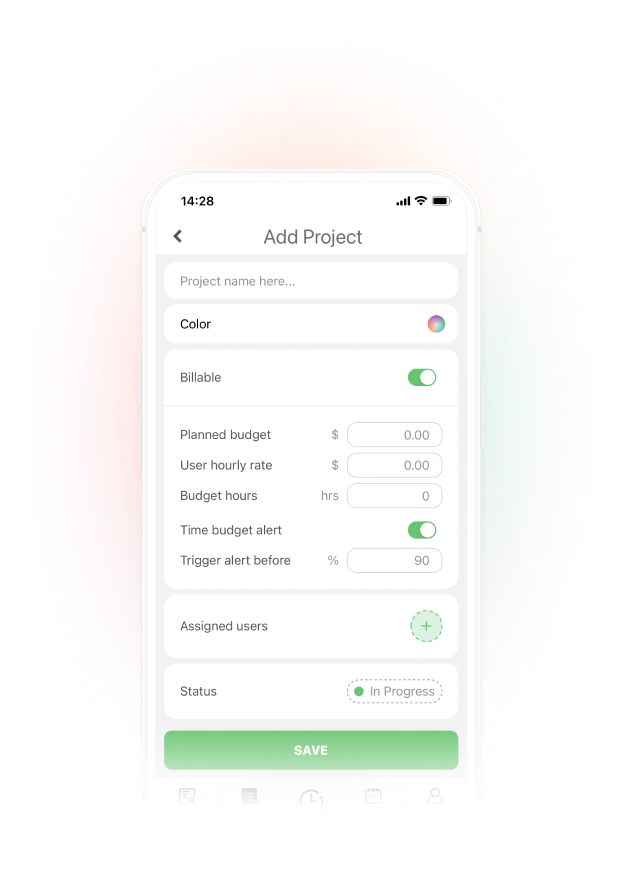 Creating Projects with Custom Details
Easily create and manage projects by inputting key details such as budget, start and end dates, hourly rate, and more. Set custom alerts and project statuses for efficient project tracking.
Adding Tasks with Ease
Easily add tasks and assign users with detailed information such as start and end dates, priority, files, and status. Keep your team organized and efficient.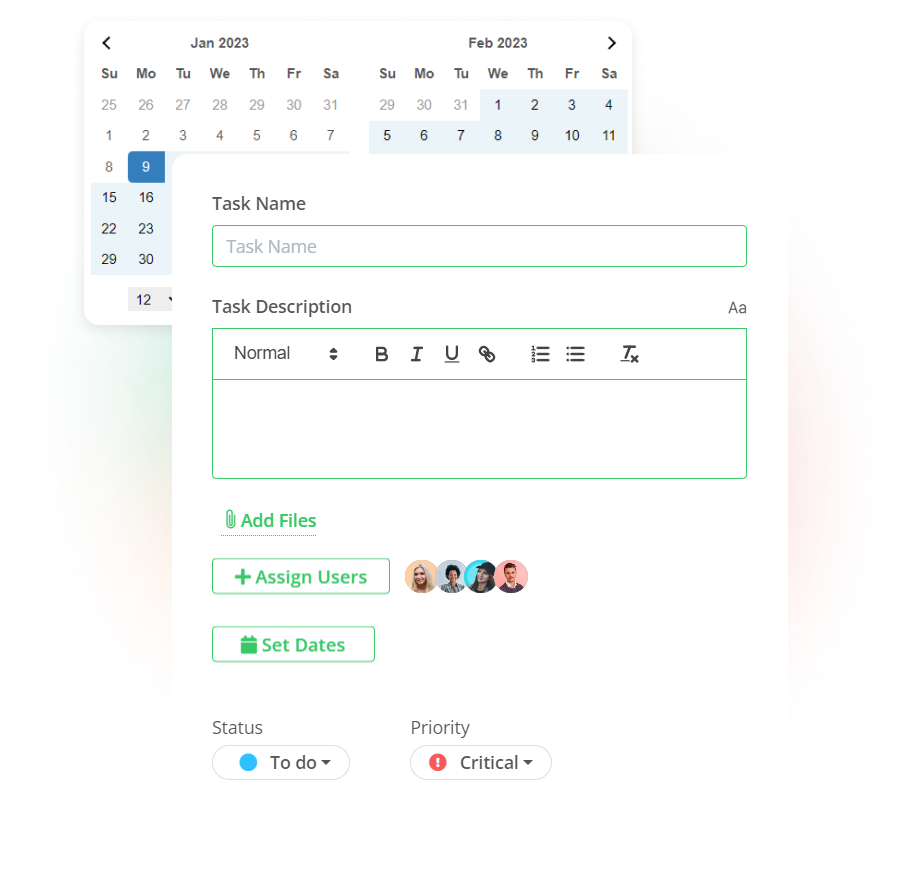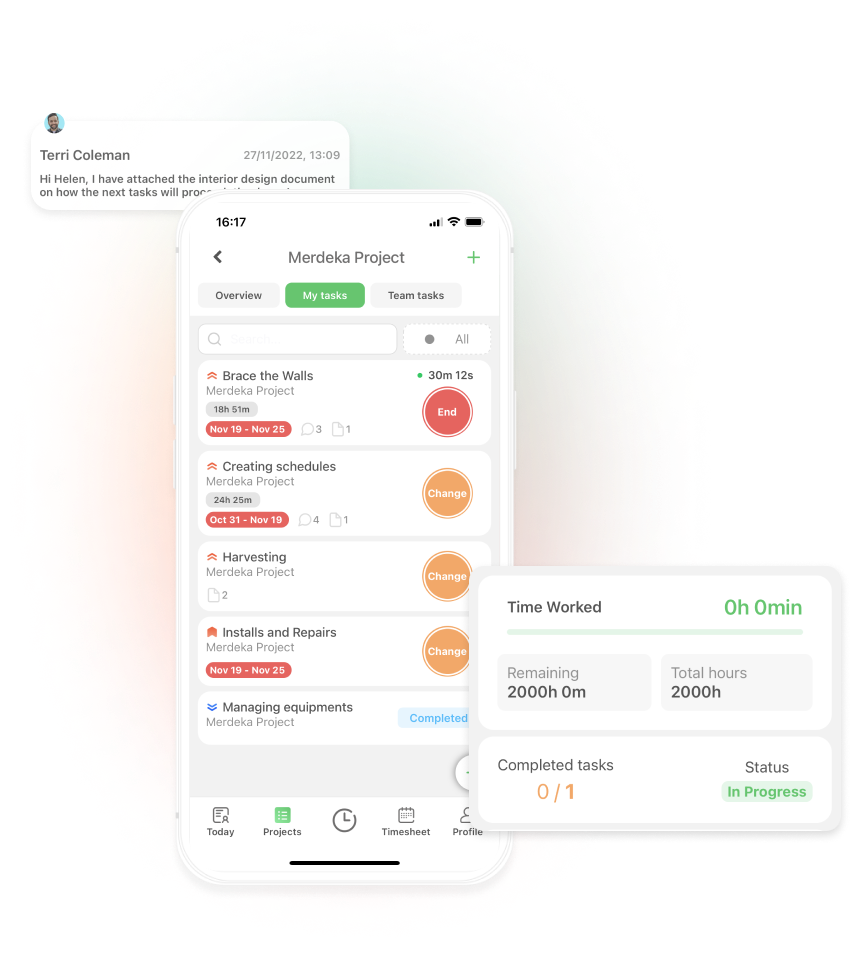 My tasks list
Effortlessly manage tasks with time worked, status, comments, file count and the ability to start, pause and change tasks, all accessible in a detailed preview of your 'My tasks' list.
Overview
Comments
Files
Time Entries
Task overview allows you to easily view essential task details, such as the associated project, completion checkbox,start task button, task hours, assigned users, priority, and description. Additionally, users can start the task directly from the overview.
Get Started
Task comments allow team members to collaborate and communicate about specific tasks. Users can leave comments, mention other team members, and attach files to provide context and updates on the progress of a task.
Get Started
Task files feature allows users to attach and manage files related to their tasks in one place. Users can upload and access task files, images, and documents from any device, making it easy to share and collaborate with team members.
Get Started
Task time entries allow users to track the time spent on a particular task. They can easily log in and out, add descriptions, and categorize time entries by different tasks or projects. This feature provides a comprehensive view of how time is being allocated across tasks and projects.
Get Started