Manage projects and tasks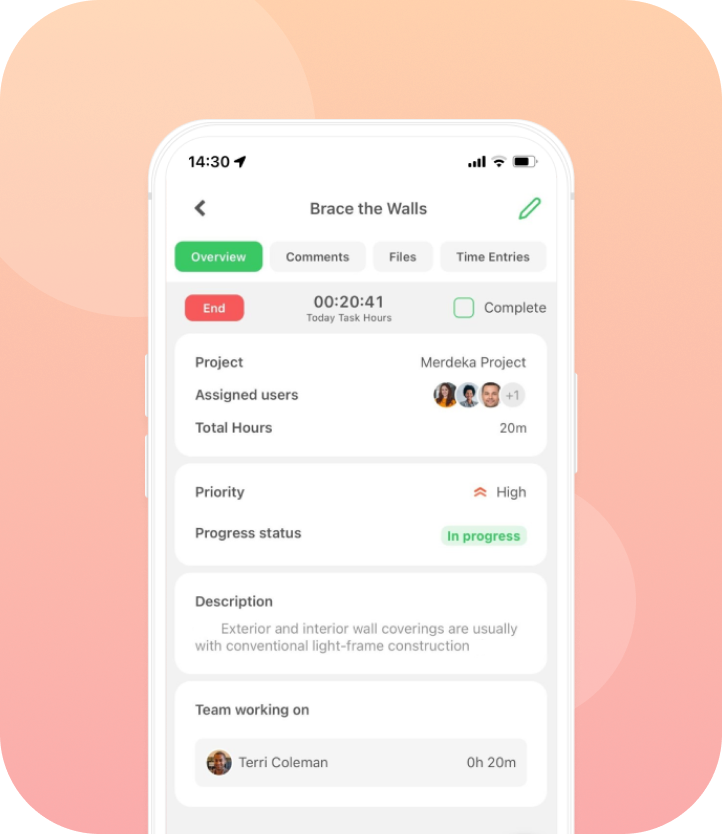 Yours and your team's tasks
Manage projects, track time, and invoice clients from your smartphone.
Add comments
Collaborate with your team in real-time by adding comments.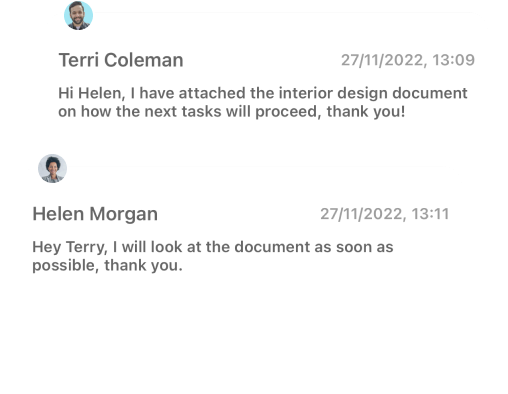 Upload files
Keep everything related to the project in the same place.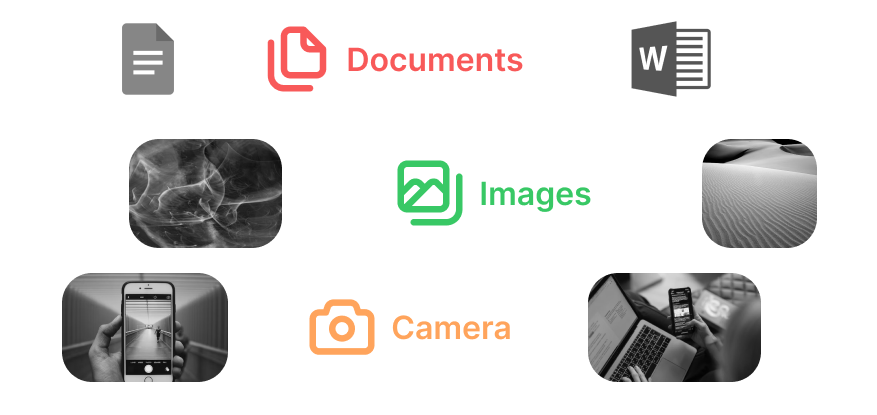 Track and monitor work time
Multiple ways to track and add time
When adding time, you can choose between a stopwatch, adding it as an interval or duration.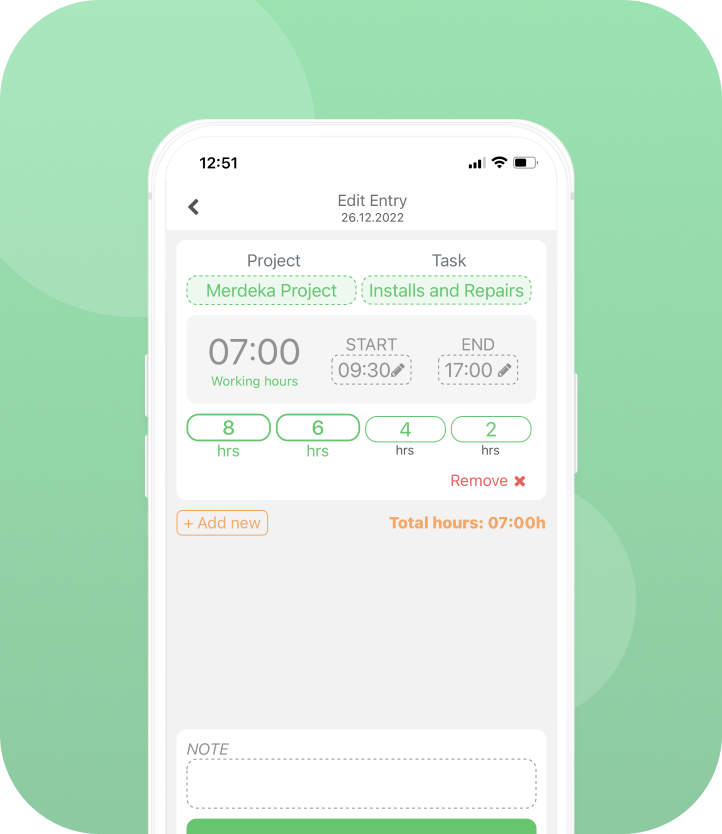 See who's working on what anytime
The active timers section displays all running timers within the company. It shows who's working on what and for how long.