Teams
Step by step
Follows the steps to make the adjustment of the company parameters as well as the most essential changes that have to do with the company setup.
Try 14 days trial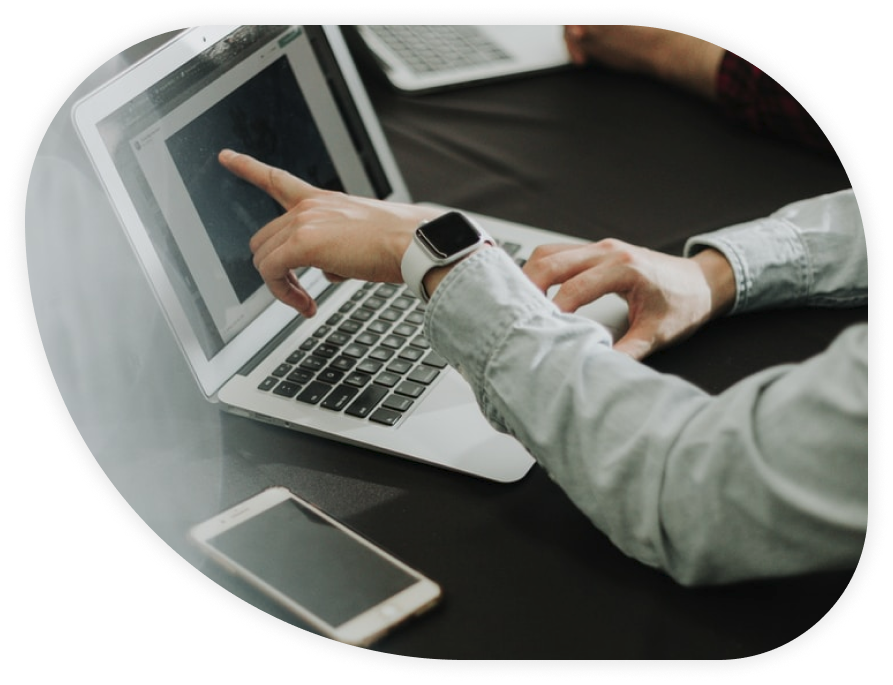 1
Departaments
The department section enables you to add, change or delete a department, as well as the ability to toggle whether there is a department or not. Other changes that can be made here are the name of the company and the currency in which the company relies.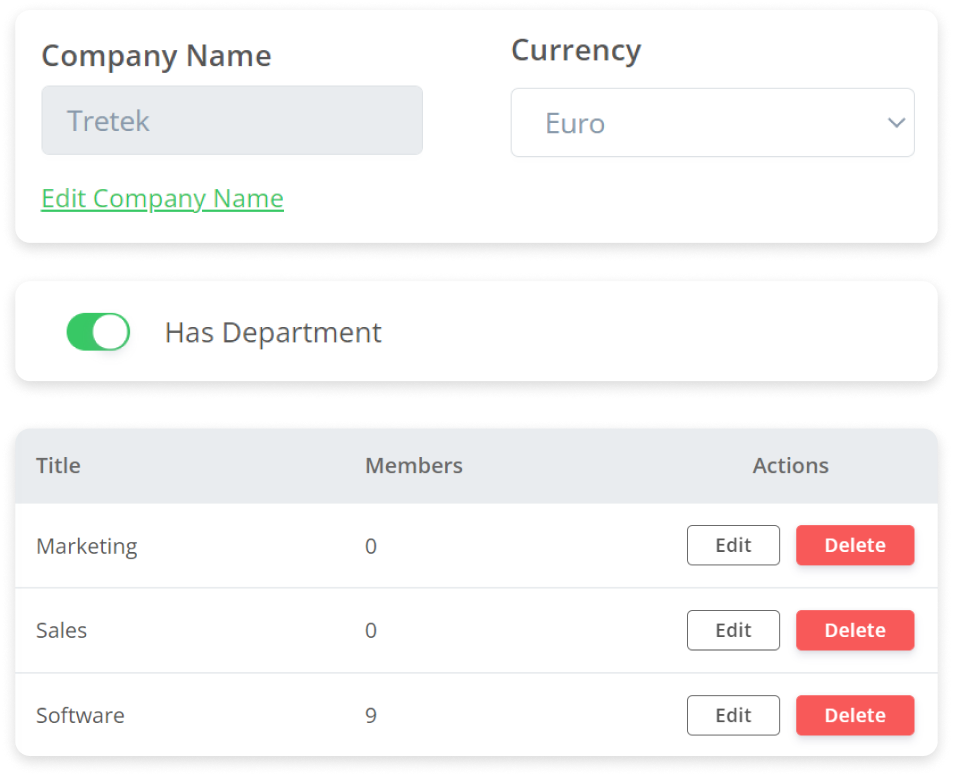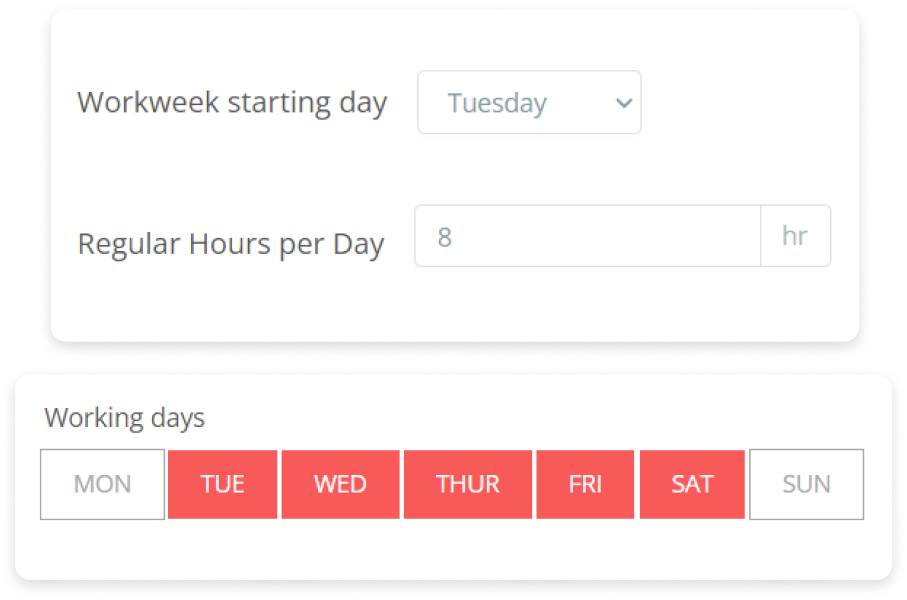 2
Workweek
Here you can specify the regular working hours of the day as well as the starting day of the workweek. There is also the possibility to select working days and weekends.
3
Projects & Tasks
Projects
Add delete and modify the project according to your needs and requirements. Add the project by giving it its name, specify the department, indicate if it is billable or not, assign it to specific or all users, indicate the status of the project to be displayed in the appropriate part of the card section and select from the current list of tasks or add specific tasks for this project.
You also can toggle the switch "has projects" if you have projects or not.
Tasks
Add the task by choosing a name for that task, the department it is in and its status whether it is active or not. To make the usability more enjoyable, you can give the task one of the 10 colors we have chosen for you, where this helps you to distinguish tasks.
You can also toggle the option for "Require Task on Clock In" where the user can not clock in without selecting an task to work on and vice versa.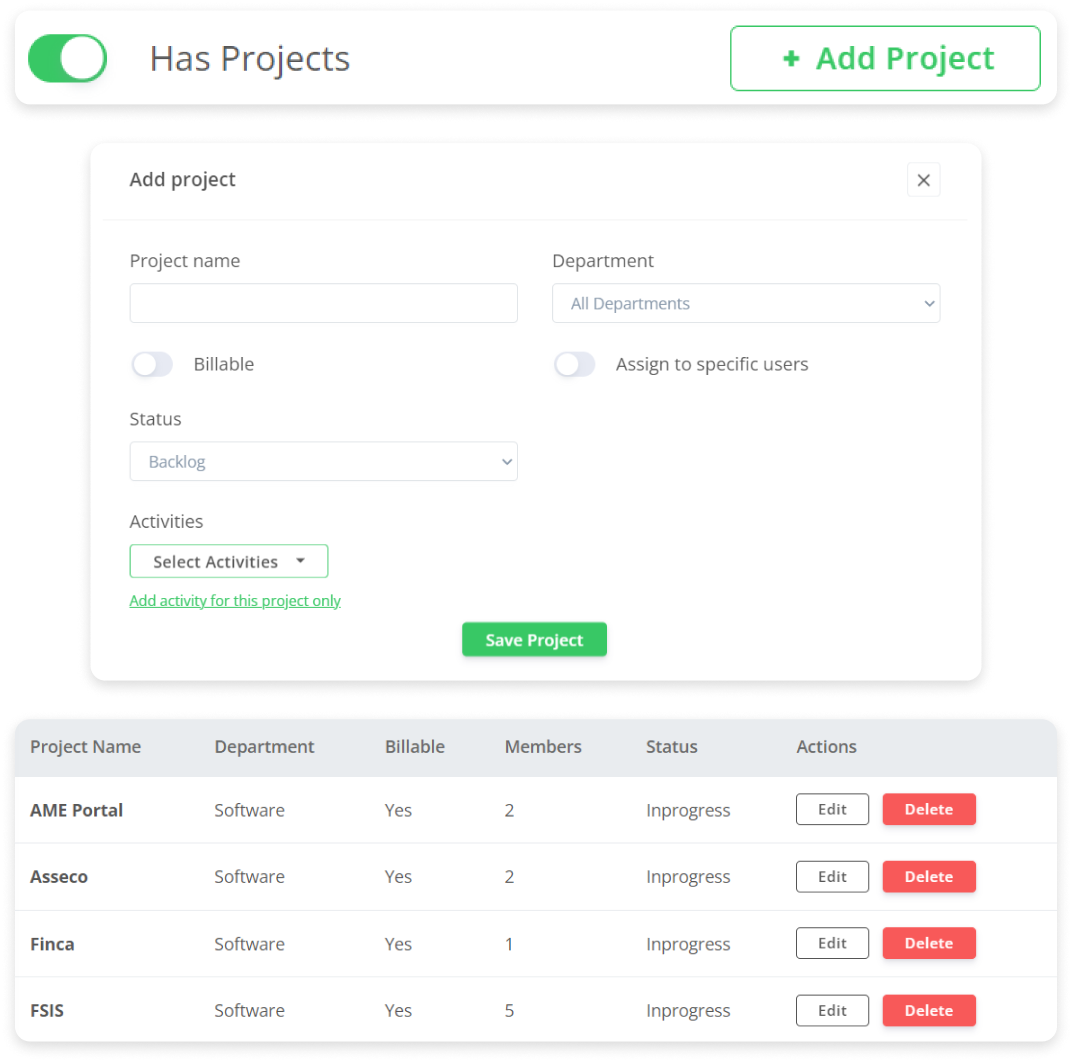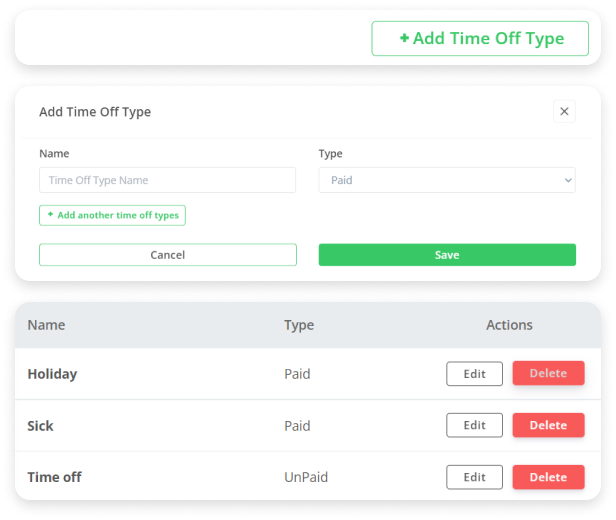 4
Time off types
Time off types
You can register timeoff types and be able to select the type in case we make a timeoff request.
Public Holidays
We can also register the holidays by selecting the set date and the opportunity to select whether that holiday is recursive or not.
5
Manage team
Invite new members
Invite a user to register by sending the invitation to their email.
Add Member Manually
There is also the possibility of adding the user manually by uploading a photo of them and other information about the user and then saving it.
All members
In the list of users you can see all the listed users and edit, activate and deactivate them.